We were beyond excitement as we headed through the Holland Tunnel and into New Jersey. Knowing we were going to have long days on the road, especially the first 2-3 days before reaching Route 66, I had packed both blankets and pillows in the car. I truly believed it would be "boring" for the passengers. Was I wrong! We never even took the supplies out from the back. Personally, I was occupied with map reading and knitting when in the passenger seat. All of us had "something to do" and there was plenty to look at as we drove from state to state. We also had some very interesting conversations and cool "games" I'll mention later on.
Tone and I were the photographers on the trip and when we started out from New York, we made a goal to take pictures of every state sign. Well, it became a joke. In the first five hours of the trip, we went through six states and didn't get one picture! We had some good laughs about the state signs throughout the trip. Although we tried to follow the map carefully to see how close we were in order to have our camera ready, the signs seemed to pass us before we were prepared. We later learned to look closely at the GPS because the state line was clearly marked. By the way, we named our GPS "Marianne" after our fourth travelling buddy who could not make it. She was still with us all the way and was very, very helpful.
We went quickly through a small portion of New Jersey and entered Pennsylvania. I had warned Tone and Kristin that tolls could become expensive, including roads, bridges, and tunnels. I am used to the New York and New Jersey tolls which can vary from $5 to $12. I even included a "toll" section on the budget page. Well, that was a joke as we ended up paying $1 (I-78 W in Pennsylvania) in toll on the entire trip. We were so excited to get as far as possible that we didn't stop for a real lunch, but had a pit stop to eat our huge bagels from the one and only Ess-A-Bagel on the lower Eastside of Manhattan. We drove through the very tip of Maryland for 10 minutes, West Virginia for 24 minutes, and Virginia the remainder of the day. The landscape slowly changed from a being fairly flat or rolling hills, to more significant hills and mountains as we entered West Virginia and Virginia. It was clearly springtime and trees, flowers, and shrugs were flourishing around us. We were all fascinated about some of the vegetation, especially a purple flowering tree, which lit up the green landscape. This is how our "Google-game" began………….. As young, middle-aged women, we all had memory issues especially when it came to names including actors, musicians, movies, etc. We would write down clues to things we did not remember or questions we had (such as the "purple trees along the road"), and get the answer through Google when we had internet access. Although we're not 100% certain about the "purple trees", they looked very much like the Redbud tree family.
In the early afternoon, I began receiving phone-calls and text messages because of the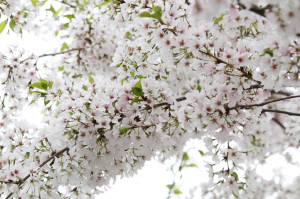 Boston bombing. Although most of my close friends knew I was on this road trip and not running, many of my colleagues and students thought I ran like I did the previous years. We were in and out of cell/internet network while driving, and I only got to a few of the calls that came in. I realized how concerned some of my friends were and I was relieved when I finally was able to post a facebook status that I was OK. Technology can be a blessing!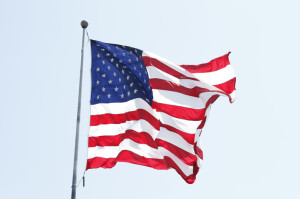 It was a long first day, but it still went very, very fast. After covering 528 miles (849 km) in approximately 10 hours, including 1-1 ½ hour break, it was a relief to park the car at Microtel Inn and Suites close to Bristol in VA. We were happy to have pushed the driving and almost reached Tennessee. Although we were tired, we managed to get an estimate of the next day's trip and if we would make it to Graceland or take the mansion tour the following day. It's nice to be able to discuss the options and easily agree on a plan; that's how you know you're in the right travel company! Being in a small place, dinner was at a local Olive Garden, which was far from the authentic Italian food I'm used to get in Little Italy, NYC. It was food in our tummies before crashing after a long, exciting day.