Our first "different" stop from New York and various rest areas was the capitol of Tennessee, Nashville. We had read about Nashville in the AAA travel guidebook and it was tempting to explore famous sites such as Grand Ole Opry, home of country music; the Country Music Hall of Fame; or the interesting Jack Daniel's Distillery, even for a non-whisky lover. However, we planned to spend as much time as possibly on Route 66, and we prioritized accordingly. We decided to stop in Nashville for lunch and some window- shopping. Of course, the first thing we saw after parking the car was an amazing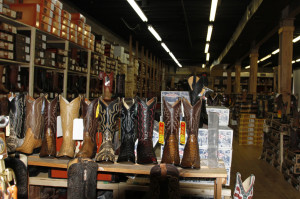 Country-Western store. It was huge with cowboy boots lining one side of the store and cowboy hats and leather coats on the other side. We had so much fun trying on a variety of merchandise and it was difficult to leave without buying anything. However, we had to remember that we were flying back and couldn't bring too much luggage. And, it's always the important question: "Do I really need that?"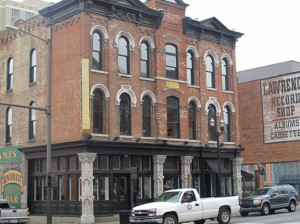 We ended up having lunch at the historic Merchant Restaurant. Although there was southern cooking on the menu, we decided not to eat too heavy and fall asleep on the road. Kristin had the mac & cheese, Tone opted for the bacon-cheese burger and I had a delicious grilled chicken sandwich with grilled Vidalia onions, tomato, arugula, fresh mozzarella, and lemon saffron aioli. The choice for sides included French fries, sweet potato fries, house made potato chips and cole slaw. Yummy! I know I was in the south just from the portion sizes. My chicken breast looked like half-a-chicken! Quiet a meal!
We literally "rolled" out of Nashville and took a couple of pictures of Hard Rock Café as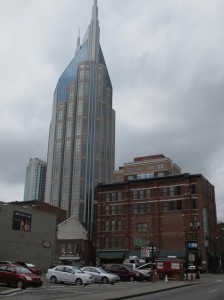 we walked back to the car. We had just changed the time back one hour (Central Standard Time), which gave us an hour extra on the road. We continued on I-40 W the remainder of the afternoon, straight through Tennessee with the goal of getting as close to Memphis as possible. It was 5:30pm when we got off Exit 18 east of Memphis, close to Bartlett, and checked into Best Western Galleria Inn & Suites Hotel. We were lucky getting a queens size suite with two rooms and three separate beds. I guess the only disadvantage of being three is the room situation. Our first night, we had a regular room where two of us had to share a queen size bed. However, it was the only night we would be in that situation.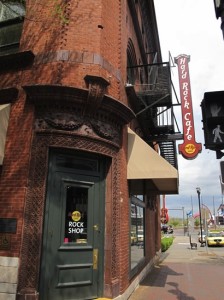 The night was still young and we had the taste for some real southern style BBQ. Our hotel receptionist recommended Corky's Ribs and BBQ. Great choice! In a cowboy style interior, we were greeted with true southern hospitality as we settled into a booth. We had expected big portions, but when the "trays" were served, we were a little overwhelmed. We had ordered a Ribs & Pork Killer Combo, a Ribs & Shrimp Killer Combo, and I had a Cajun-Style Bar-B-Q Shrimp. Delicious! Although I should've gone with a local draft beer, I was hooked on Blue Moon, a Belgian White Ale served with a slice of orange. Needless to say, it was difficult to move out of the booth after our delicious meal. We still made it to a local liquor store (more like a gas station) before their 9pm closing for a nightcap at the motel.
We had our first little "bitch fight" before bedtime. Anticipating that we would have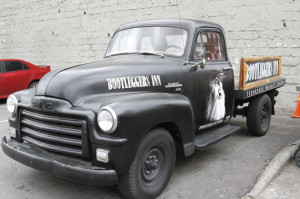 some disagreements on this trip, I was amazed that this was the only "disagreement" we had. When planning the trip for the next day, we weren't sure if we should head straight to Oklahoma City via I-40 W, or make a slight "detour" north to Tuscan and get on Route 66 one day earlier. We had a long day on the road the next day and the question became it if was worth the detour (approximately 1-2 hours), if we didn't spend time in Tuscan. Although we all wanted to see Tuscan, it became a matter of discussing what parts of Route 66 were most important to us. We didn't reach a resolution, but determined the next morning that we should skip Tuscan. At least we had an excuse to come back……..