An interesting fact we noted while driving west was the change in speed limits. I am used to the 55 to 65 mph speed limit in the New York tri-state area. However, we were allowed to go 70 mph in Tennessee, Oklahoma, and into Arkansas. The speed limit increased to 75 mph as we drove through the remaining states of our trip including Texas, New Mexico, Arizona, and Nevada. How nice to cruise on the extreme flat and straight interstates. The latest news is the plan to increase the speed limit to 85 mph on a couple of interstates in Texas! Of course, Route 66 had a max limit of 55 mph due to the road conditions.
Another major change being "down south" was the southern hospitality. I always thought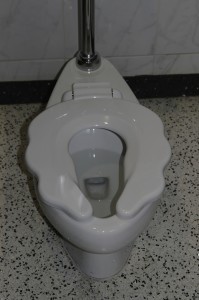 New Yorkers were friendly and that's one of the reasons I love New York. I know that many may disagree with me, but then again, I'm from Norway where the words "please", "excuse me", and "sorry" are nonexistent. No matter how down I am, I feel better once I get outside and see people smiling or hear "Hi, how are you?" from a stranger, even if it's meaningless 😉 However, in the south, the politeness was unreal! We were never rejected using a public restroom, and in general, the bathrooms were so clean, even in fast-food places or gas stations. That's something I am not used to! Lastly, lets not forget the prices! I'm used to New York, which is fairly expensive. The further south west we drove, the cheaper it got. The gas went from more than $4 per gallon, to a low of $3.27 per gallon. The food was cheaper, both in restaurants and delis. When we reached Tennessee, I went into a gas station to buy my favorite soda (called "pop" down south) and it was 99 cents for a 20 ounce bottle! In New York City, I'm lucky if I get it for $1.75, but even in CVS, Duane Reade, etc., it goes for $2.09.