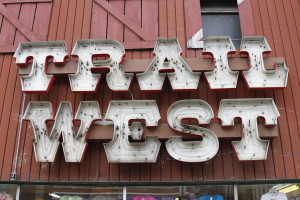 08:41   Departure from Bristol, Virginia on I-81 S
08:49   Entering Tennessee on I-81 S
09:55   At exit 1B in Tennessee, took off on I-40 W (interstate from East-to-West)
11:00   Pit stop and gas in Knoxville, Tennessee
12:35   Stopped in Nashville, Tennessee for lunch. Turned the time back 1 hour according to time-zone. Lunch at Merchant Restaurant, est. 1892
in Nashville.
17:30   Checked in to Best Western Galleria Inn & Suites Hotel (exit 18 on I-40 W) right east of Memphis.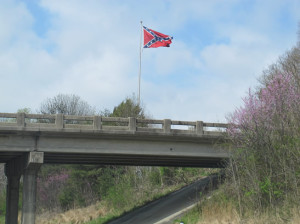 Total travel distance: 570 miles (912 km)
Total travel time: 9 hours 50 minutes (including ~ 1:30min breaks and 1 additional hour for time zone change)
20:00   Dinner at Corky's Ribs and BBQ , Tennessee style. Of note, we were fortunate to just make the 9pm closing of the local Wine & Liquor shop for a late-night cap!