10:00   Check out from Best Western Plus Midwest City Inn & Suites after breakfast (included) and drove a short distance on I-40 W.
10:37   First time on Route 66 at Bethany, OK; right west of Oklahoma City.
10:52   Stopped in Yukon Town (Garth Brooks' home town).
11:35   El Reno, OK.
11:50   Back on I-40 W.
12:30   Pit stop around Bridgeport, OK. Visited Pawnee Bill's Indian Trading Post,
Pawnee, OK. Filled gas.
12:55   Back on I-40 W.
13:35   On Route 66 to Clinton, OK. Went to the Oklahoma Route 66 Museum, "a must stop for every Mother Road adventurer."
14:30   Continued on Route 66 West. Stopped for "famous" Route 66 pictures painted on the road.
16:00   Late lunch in Elk City at Pedro's Mexican Restaurant
16:45   Back on Route 66
17:15   Entered Texas and managed to get a state sign picture.
17:33   Route 66 to Shamrock, TX. Went to the "U Drop Inn" dating back to 1936.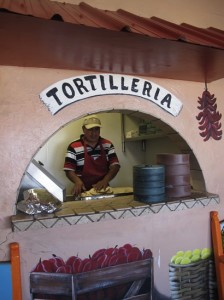 17:42   Back on I-40 W.
18:18   Route 66 to Groom. Stopped by the "leaning" water tower and the Groom Cross, largest free standing cross in America, 190 feet tall
18:45   "Bug Ranch" in Conway
19:45   Arrived in Amarillo. Drove through the old part of town and shopped in an old liquor shop.
21:05   Checked in to Country Inn & Suites, Amarillo, TX
Total travel distance: 300 miles (480 km)
Total travel time: 11 hours (including ~ 4-5 hours in total for "breaks")
22:30   Dinner at the local Applebee's Neighborhood Grill and Bar in Amarillo, TX